Meet Our Staff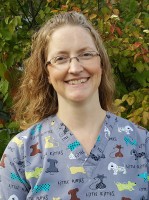 Dr. Jenna Canino, DVM & Owner
Dr. Jenna Canino is a graduate of the University of Wisconsin Madison School of Veterinary Medicine and is an active member of the national and state Veterinary Medical Associations. She regularly attends conferences to keep abreast of the rapid advancements in veterinary medicine. The team'™s goal is to provide exceptional care for your pet while taking the time to educate you about your health care options.

When Dr. Canino is not working to care for your pets, she is a busy wife and mother of two young children; Frank and Mira. When she has spare time, she enjoys gardening and being outdoors. She has two cats at home named Baby and Romeo.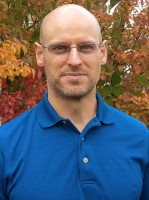 Dr. Eric Holder, DVM
Dr. Holder pursued his undergraduate degree at the University of Wisconsin and earned his veterinary degree from the University of Wisconsin, School of Veterinary Medicine in 1999.

Dr. Holder joined the Sherwood Animal Hospital team in April of 2013, but has been practicing veterinary medicine in the Wisconsin area since 1999. During his time in veterinary school and in practice, Dr. Holder developed a special interest in endocrinology and dermatology, but finds all aspects of internal medicine and preventative care rewarding. Outside the clinic, Dr. Holder enjoys spending time with his wife and two sons, as well as their dog Tank. He also enjoys biking, fishing, the outdoors, and holds a black belt in tae-kwon-do.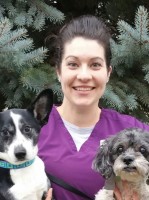 Amanda, CVT
Amanda earned her Applied Science degree as a Veterinary Technician in 2008 from Madison Area Technical College. Amanda enjoys all aspects of being a technician but enjoys surgery and anesthesia the most. She stays well informed by being a member of NAVTA (National Association of Veterinary Technicians in America) and participating in an array of continuing education programs.

Amanda joined the Sherwood Animal Hospital team in February of 2013. When she's not at the clinic Amanda is busy at home taking care of her family, husband Jeff, daughter Brielle and all their fur babies too: Griffin (English Mastiff), Riley (Shih Tzu mix), Gimli (Corgi mix) and their 2 cats Kia (DSH) and Bug (Persian). In her spare time she also enjoys spending time outdoors and swimming.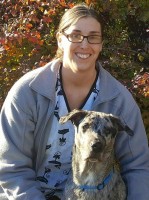 Rachel, Veterinary Assistant
Rachel graduated from Horizon School of Veterinary Assisting in 2007 and has been working as an assistant since. She joined the Sherwood Animal Hospital team in April 2014.

Outside of work Rachel enjoys camping, kayaking, and traveling. She lives with her husband, Jeremy, and their 4 furry kids. They have 3 cats, Tera, Gizmo, and Kya. They also have an energetic Catahoula Leopard Dog mix named Chaos.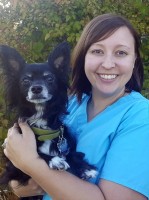 Jackie, Receptionist
Jackie joined the Sherwood Animal Hospital team in February of 2015. She has been working as a veterinary receptionist since graduation from UWGB with a bachelors degree in fine arts in 2003. She fell into the position and loves working in this field!

Jackie and her husband Jeff moved here from the Chicago area in 2015. They share their home with their fur babies, 3 dogs: Roscoe, Carly, and Ping, and 2 cats: Paisley and Harry. In her spare time Jackie enjoys painting, drawing, and taking care of her succulents. "Go Cubs Go!"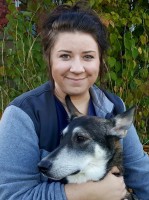 Emily, Veterinary Assistant
Emily graduated as an Approved Veterinary Assistant in 2015 from VetMedTeam. After graduating, Emily interned for a few months before joining Sherwood Animal Hospital as a full time assistant. She has been a great addition as both an assistant and a receptionist.

When Emily is not at the clinic she enjoys spending time with her family and friends. At home she has two cats; Aiden and Koba. She also has a German Shepherd/Husky mix named Reya.

Theresa, Kennel Assistant
Theresa loves spending time with the animals boarding at the clinic. At home she has 2 dogs: Mikey, a Chihuahua, and Lily, a Miniature Dachshund. In her free time Theresa spends her time taking care of all her pets and says, "I wouldn't want it any other way!"

Sherwood Animal Hospital
N521 Knight Drive
Sherwood, WI 54169
Phone: 920-989-3200
Fax: 920-989-3203